Een aantal praktische zaken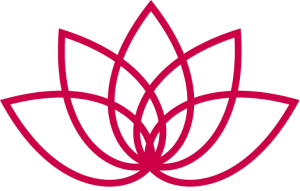 Aan een behandelovereenkomst hangen rechten en plichten voor zowel behandelaar als client.  Een behandelovereenkomst wordt tijdens de intake overlegd en door zowel behandelaar als client ondertekend. 
Deze overeenkomst wordt getekend met inachtneming dat client zich vooraf heeft geïnformeerd met de algemene voorwaarden en deze heeft geaccepteerd.
In de behandelovereenkomst zijn zaken ten aanzien van privacy en dossiervorming opgenomen, waaronder geheimhoudingsplicht van wat er in een behandeling wordt besproken en behandeld.
De ingevulde persoonlijke gegevens zijn voor opmaak factuur en worden in een papieren dossier bewaard.
Dit dossier kan alleen door ondergetekenden worden ingezien. Dossier blijft in bewaring tot wederopzegging van één van partijen.
Betaling geschiedt contant of op rekening na behandeling of binnen 7 dagen na factuurdatum.
Correspondentie geschiedt via mail. Ook nazorg consulten en korte vragen via mail of whatsapp. In overeenstemming kan dit ook telefonisch.
Door een afspraak na te komen verplicht u uzelf aan de algemene voorwaarden, AVG  en huisregels zoals vermeld op de website www.reijutai.nl.
Bij bestelling van een Fleur, Puri-Hormoon, Puri-Interne, Puri-Externe worden uw naam en adresgegevens doorgegeven aan de leverancier van deze producten en wordt de bestelling bij u per post bezorgd.
Bestellingen van producten worden vooraf voldaan en kunnen na ontvangst op praktijk worden afgehaald. Indien u een postbezorging wenst, dient u de frankeerkosten eveneens vooraf te voldoen.